The funeral arrangements for singer Teddy Pendergrass have been finalized.
The official public viewing for Pendergrass, who died Wednesday, will be held Friday, Jan. 22 at 10 a.m. at Enon Tabernacle Baptist Church, 2800 West Cheltenham Ave., Philadelphia, PA 19150, his record company has just announced.
The funeral will be held Saturday, Jan. 23 at 10 a.m., also at Enon Tabernacle Baptist Church. Interment will follow at West Laurel Hill Cemetery, Bala Cynwyd, PA.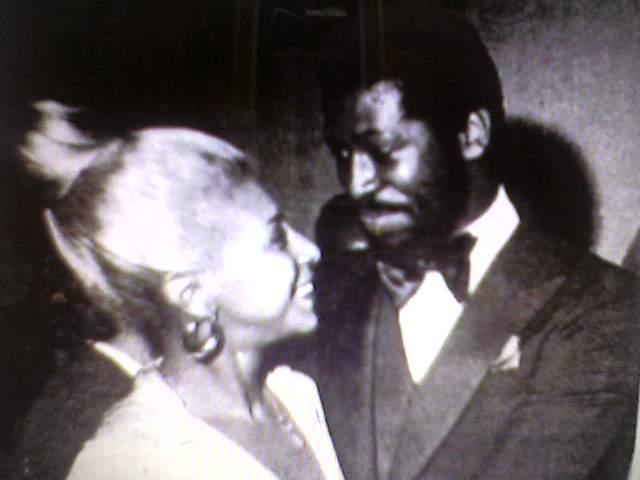 Mr. Pendergrass' death comes some 30 odd years after the unsolved murder of his manager and one time lover Taz Lang.
The attractive Ms. Lang was gunned down in front of her fashionable Philadelphia home.
"We were very close, in fact she use to be my girl, Pendergrass told Jet Magazine editor Donald Adderton. "We had dispensed our relationship and went to a business relationship."
Pendergrass revealed several months after the Lang murder, that he had received several threats that the same thing would happen to him. In responding to the threats, Pendergrass stated to Adderton "I am very sorry to see her go, because she was a very beautiful person. It wouldn't slow me down, if anything, it spurred me on that much more".
Pendergrass went on to super stardom and continued until a 1982 automobile accident left him paralyzed from the waist down.
Pendergrass, according to a release from his publicist, is survived by his mother, Ida Pendergrass; his wife Joan; his children, Teddy Pendergrass II, Trisha Pendergrass and La Donna Pendergrass; daughters from his marriage to Joan, Sherilla Lestrade and Jessica Avila; and grandchildren Montaurius Driane, Desaray Drane, Teddy Pendergrass III, Alana Nida Sky Pendergrass, Gabriel Gomes, Jasmine Lestrade and Jeremiah Sanford. He is also survived by his daughter-in-law, Felicia Pendergrass, as well as relatives Francine Pendergrass, Georger Mouzon and Neverland Dent.
The family is asking that in lieu of flowers, donations be sent to The Joan & Teddy Pendergrass Memorial, P.O. Box 382, Gladwyne, PA 19035.
What's Your Take On The Matter? Register and/or sign in and sound off!

You can also twitter the febone_blog